Hurricane Preparedness During a Pandemic | Presenters
A virtual conference presented by The Georgia Institute of Technology and the Chatham Emergency Management Agency (CEMA)
Conference Presenter Bios
Russ Clark, Ph.D.
Senior Research Scientist in the School of Computer Science
Georgia Institute of Technology

Dr. Russ Clark is a senior research scientist in Georgia Tech's School of Computer Science, who engages hundreds of students each semester in mobile development, networking and the Internet of Things. He emphasizes innovation, entrepreneurship and industry involvement in student projects and application development. He's co-director of the Georgia Tech Research Network Operations Center (GT-RNOC), which supports research efforts across campus, and principal leader of the Convergence Innovation Competition, which pairs students and industry sponsors on novel projects. He has played a leadership role in the NSF GENI project, leading both the GT campus trials efforts as well as the GENI@SoX regional deployment and the Software Defined Exchange (SDX). Clark is active in the startup community, including roles with the National Science Foundation Innovation Corps program and as a principle with Empire Technologies during its acquisition by Concord Communications.
Randall Mathews
Assistant Director
Chatham County Emergency Management Agency (CEMA)

Randall Mathews joined CEMA as a volunteer in May of 2014. He has assisted in various operations ranging from Disaster Recovery to Exercise Evaluation. Matthews served in the Marine Corps Infantry. He spent over two years over multiple deployments in Iraq carrying out various combat operations. He has successfully completed over 700 combat patrols during his deployments to Iraq. Randall also had the privilege to serve on a Military Transition Team whose primary objective was to train Iraqi Special Forces to handle security operations during the troop drawdown, and for the future of the country. 
After leaving the military, he still had the desire to serve his country, although this time in a different capacity. Matthews then went on to attend Onondaga Community College in Syracuse, NY. In May of 2012, he had earned an A.A.S. in Homeland Security and Disaster Preparedness, while graduating with Cum Laude honors. He then went on to pursue his bachelor's degree in Homeland Security and Emergency Management at Savannah State University and graduated with Magna Cum Laude honors in December of 2014.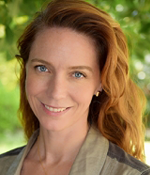 Kim Cobb, Ph.D.
    Georgia Power Chair and ADVANCE Professor in Earth and Atmospheric Sciences
    Georgia Institute of Technology
    
    Dr. Kim Cobb's research uses corals and cave stalagmites to probe the mechanisms of past, present, and future climate change. She received her B.A. from Yale University in 1996, and her Ph.D. in Oceanography from the Scripps Institute of Oceanography in 2002. She spent two years at Caltech in the Department of Geological and Planetary Sciences before joining the faculty at Georgia Tech in 2004. Cobb has sailed on multiple oceanographic cruises to the deep tropics and led caving expeditions to the rainforests of Borneo in support of her research. She has received numerous awards for her research, most notably a NSF CAREER Award in 2007, and a Presidential Early Career Award for Scientists and Engineers in 2008. She sits on the international CLIVAR Pacific Panel, serves on the Advisory Council for the AAAS Leshner Institute for Public Engagement, and is one of the Lead Authors on the Intergovernmental Panel on Climate Change (IPCC) Sixth Assessment Report. As a mother to four, Cobb is a strong advocate for women in science. She is also devoted to the clear and frequent communication of climate change to the public through speaking engagements and social media.
Emanuele Di Lorenzo, Ph.D.
    Professor of Ocean and Climate Dynamics and Director of the Program in Ocean Sciences and Engineering (OSE) in Earth and Atmospheric Sciences
    Georgia Institute of Technology
    
    Dr. Emanuele Di Lorenzo is a Professor and Founding Director of the Ocean Science and Engineering program at Georgia Tech. He received a Ph.D. in ocean and climate sciences from the Scripps Institution of Oceanography in 2003 and joined the faculty at Georgia Tech in 2004. He is internationally recognized for his work and leadership in understanding ocean climate and its impact of marine ecosystems and coastal communities. In 2019, Di Lorenzo established Ocean Visions, which is an alliance between premier US research and outreach institutions that brings knowledge into solution actions for ocean health and sustainable development. 
Iris Tien, Ph.D.
    Assistant Professor in Structural Engineering, Mechanics and Materials and Construction and Infrastructure Systems Engineering
    Georgia Institute of Technology
    
    Dr. Iris Tien joined the faculty in the School of Civil and Environmental Engineering at the Georgia Institute of Technology in 2014 after receiving her Ph.D. in Civil Systems Engineering from the University of California, Berkeley, in 2014. She received her M.S. in Civil and Environmental Engineering in 2010, and graduated High Honors with a B.S. in Civil and Environmental Engineering and a Minor in English in 2008 from UC Berkeley. 
Tien has a unique interdisciplinary background that encompasses traditional topics of civil engineering, sensing and data analytics, signal processing, machine learning, probabilistic risk assessment, stochastic processes, and decision making under uncertainty. For her research work in developing Bayesian network methods for system modeling and reliability analysis, Tien was awarded the Paper Award from the ASCE Engineering Mechanics Institute Probabilistic Methods Committee in 2013. In addition, Tien has conducted research on wireless sensor networks in the monitoring of structures under seismic hazard as well as in gait analysis for the diagnosis of Parkinson's disease​. 
Tien's work has been published in journals ranging from engineering to medicine, and is funded by both state and national agencies, including the Center for Information Technology in the Interest of Society, Georgia Department of Transportation, and National Science Foundation. Tien is a recipient of the Regents' and Chancellor's Scholarship, University of California Chancellor's Fellowship for Graduate Study, National Science Foundation Graduate Research Fellowship, and National Science Foundation Engineering Innovation Fellowship.
Michael Whiteaker
    Emergency Coordinator 
    Virginia Department of Health
Michael Whiteaker joined CEMA in January 2018 as an Emergency Management Specialist, and he served in the Preparedness Division. He is now an Emergency Coordinator for the Virginia Department of Health. 
Dennis Jones
    Director
    Chatham County Emergency Management Agency (CEMA)
    
    Dennis T. Jones is an accomplished emergency manager with extensive experience spanning 28 years of Incident Command and Emergency Response. In an emergency management capacity, Jones has coordinated response and recovery to a myriad of emergencies and disasters to include, 500-year floods, hurricanes, tornadoes, wildfires, droughts, hazardous materials, mass fatalities, and air crash incidents. 
In addition to his current emergency management responsibilities, he has been appointed to the Federal Emergency Management Agency's Hurricane Liaison Team which serves as a liaison between the National Hurricane Center and Emergency Management Agencies across the region during hurricane threats. Jones also serves as an Accreditation Manager who travels Nation-wide evaluating State and local emergency management programs. 
Jones is Nationally Certified in Emergency Management, a Georgia Certified Emergency Manager and a Certified Professional Emergency Manager. He is a graduate of Saint Leo College and holds a BA degree in Business Administration.
Julie Shiyou-Woodard
    President and Chief Executive Officer
    Smart Home America
    
    As the President and Chief Executive Officer for Smart Home America, Julie Shiyou-Woodard oversees operations, provides organizational direction, and develops partnerships for a national, not-for-profit whose mission is to build resilient and sustainable communities. She has developed and managed environmental and hazard mitigation funding and projects in collaboration with federal, state, and local agencies throughout her career. She is from Pass Christian, Mississippi and lives in Mobile, Alabama with her husband and two children.
Col. Terrance J. McCaffrey
    Director of Emergency Management
    Volunteer Florida
    
    Col Terrance J. McCaffrey, USAF (Ret), is currently serving as the Director of Emergency Management at Volunteer Florida in Tallahassee FL.  Prior to this position, he served the State of Florida in positions with Enterprise Florida Inc., the Florida Fish and Wildlife Conservation Commission, and with the Florida Department of Environmental Protection.  He transitioned to state government after more than 26 years of active duty service in the US Air Force.
After graduating from the United States Air Force Academy in 1988, the Colonel and his family completed 18 assignments across the nation and around the world.  Terry is a command pilot with approximately 2,400 flight hours in 14 aircraft types; primarily the F-111A/E, AT-38B, F-15C and T-6A. He commanded at the Squadron, Group and Wing levels and completed four Air and Joint Staff tours in Japan, Colorado, Hawaii and Virginia.  He also led two large education programs including Commandant of Squadron Officer College at Air University in Montgomery, Alabama and Chair, Department of Aerospace Studies and Commander, AFROTC Detachment 145 at Florida State University in Tallahassee, Florida.  Terry holds four advanced degrees including a MS in National Resource Strategy, a MA in Airpower Strategy, a MA in Military Art and Science and a MA in Public Administration.   
In addition to his work at Volunteer Florida, Terry volunteers on the Board of Directors for the Auburn University Parents Association, is the Secretary of the Golden Eagle Home Owners Association, serves as an Elder at Canopy Roads Baptist Church, volunteers with the Florida Baptist Disaster Relief team (trained muck and gut, chainsaw and Emergency Management Team), is a member of the Chiles High School Advisory Committee and is a graduate of "Leadership Tallahassee" Class 35.  Terry and his wife Lisa, who is a 1st grade teacher at Killearn Lakes Elementary School, have three children: Garrett is a senior software developer and lives in Roswell GA with his wife Holly and daughter Quinn; Trevor is an operations manager and lives in Tallahassee FL and Mallory is a high school student at Lawton Chiles High School.
Lynn Dobry
    Project Supervisor
    BRACE's Volunteers in Service to America (VISTA)
    
    Lynn Dobry serves as the Project Supervisor for BRACE's Volunteers in Service to America (VISTA) Program.  The BRACE VISTA team has enabled BRACE to assist communities throughout the state prepare for future disasters through disaster preparedness training and resource development, as well as sustain response and recovery efforts post disaster thru volunteer, veteran, youth, and citizen corps engagement.
Dobry began her disaster recovery work as a result of the 2014 floods and 2016 tornadoes in Northwest Florida.  During that time, she served as the Executive Coordinator of UMCOR's FL Recovery Team and had the opportunity to work closely with various LTRGs and NVOAD partners to organize the repair and rebuild of many homes across the five impacted counties.  She also served as the Disaster Case Management Chair for the Escambia LTRG.
She earned her BS degree in Marketing from the University of Alabama in 1991 and an MBA degree from California State University, Bakersfield in 1994. Along with her commitment to helping the most vulnerable in her community, she is involved in several initiatives to support military families as a result of her husband's 28-year Air Force career. Her greatest enjoyment includes investing into the next generation through the children's ministry of her church. Dobry and her husband, Drew, have three sons who all plan to serve our nation through the USAF. Andrew is currently a 3rd year medical school student at the University of Florida; Ben is a senior at the University of Alabama and will be commissioned later this year prior to beginning his aviation career; and Clay is a freshman at the University of Alabama studying aerospace engineering.
William Smith
    Director of Emergency Management and Communications
    Georgia Institute of Technology
    
    William Smith the Director of Emergency Management and Communications at Georgia Tech, is responsible for both Emergency Management and 911 Communications functions for the Institute. He initially joined the office in 2009 as the Assistant Director of Emergency Preparedness before being promoted to his current role in 2015. Prior to joining the Office of Emergency Management, Smith worked as the Operations Officer for the Atlanta-Fulton County Emergency Management Agency. In that capacity, he was responsible for the City and County's Emergency Operations Center and worked through multiple special events and natural disasters, including the Downtown Atlanta Tornado of 2008. A Marine Corps Veteran, he deployed to Iraq in 2003 in support of Operation Iraqi Freedom, working as an morer and Mortuary Affairs Specialist.
Smith holds a Bachelor's of Science from Georgia Tech (INTA '01), a Masters of Public Administration from Georgia State ('05) with a Certificate in Disaster Management and a Masters of Homeland Security from Penn State ('14).  He and his wife, Amanda, also a Georgia Tech alumnus (INTA '01), live in Decatur, GA.
Lynne McChristian
    Director of the Office of Risk Management and Insurance Research and Senior Instructor
    University of Illinois Urbana-Champaign
    
    Lynne McChristian is the Director of the Office of Risk Management and Insurance Research and a senior instructor in insurance and enterprise risk management at the University of Illinois Urbana-Champaign.
    Prior academic credentials include Faculty and Executive Director of the Center for Risk Management Education & Research at Florida State University, Visiting Professor of Mass Communication at the University of South Florida, and teaching positions at San Antonio College and St. Mary's University, both in Texas. McChristian's business experience includes 14 years at USAA in Florida and Texas with responsibilities for external communication, including strategic communication, and marketing for the life insurance business. She was a public relations manager for a Florida-based workers compensation insurance company and has worked in real estate marketing, public relations, and in television news.
    McChristian has a B.A. in journalism from Marquette University and an M.A. in Mass Communication from the University of Arkansas. She holds the International Association of Business Communicators (IABC) professional accreditation and the associate's designation in management (AIM) from the Insurance Institute of America.
Hallie Frazee
    Emergency Public Information Planner
    Harris County Office of Homeland Security and Emergency Management
    
    Hallie Frazee is the Emergency Public Information Planner for the Harris County Office of Homeland Security & Emergency Management. Frazee has worked in civil service her entire career and has spent the last five years in Harris County. Prior to working for Harris County OEM, Frazee worked as a communications specialist for Harris County Public Health. She is a recognized subject matter expert for emergency alerts and warnings by FEMA and manages the Regional Joint Information Center during emergencies for Harris County. Frazee has done crisis communications for disasters such as Hurricane Harvey, the ITC Chemical Fire, Tropical Storm Imelda and COVID-19. Frazee is also the internship program coordinator for Harris County OEM.
Frazee earned her bachelor's degrees in English and Journalism from the University of Kansas in 2011 and her master's degree in Journalism in 2013. She was an instructor in multimedia journalism at Kansas and worked in a rotational civil service position with NASA's Johnson Space Center for nearly five years.
Beatrice Soler
    Individual Assistance Program Manager
    Georgia Emergency Management and Homeland Security Agency
    
    Beatrice Soler is the Individual Assistance Program Manager under the newly formed Community Recovery Division. Beatrice recently completed her Doctor of Law and Policy from Northeastern University with her study entitled Disaster Risk Reduction and Resilience through Social Capital. Previously, she served as the Management Analyst and Public Information Officer as well as the Interim Assistant City Manager with a local coastal government. There she worked on policy creation, grant administration, and budgets along with the various aspects of preparedness and recovery for 4 seasons of hurricanes.
Outside of work, Beatrice loves traveling the world, experiencing new things, and her diva beagle, Zoey.
David Nadler
    Warning Coordination Meteorologist
    National Weather Service
    
    David has more than 21 years of experience with the National Weather Service, at four different NWS-Weather Forecast Offices. As a principle liaison and meteorologist for the NWS at both Huntsville, Alabama and now, Peachtree City, David has worked very closely with local, state, and federal partners, helping them make informed decisions particularly leading up to and during high impact weather events. He has been recognized nationally for his work during the Deep Water Horizon incident in 2010, and the unprecedented April 27th (2011) Super Tornado Outbreak that devastated portions of the Southeast. A graduate from the University of Kansas with a Bachelor of Science degree in Atmospheric Science, David also played four years of soccer for the Jayhawks. As a hobby, David earned his 'National D' Coaching license in 2008, and has coached youth soccer at the highest level in multiple states since college.
Leslie Chapman-Henderson
    President and Chief Executive Officer
    Federal Alliance for Safe Homes (FLASH)
    
    Leslie Chapman-Henderson is the president and chief executive officer of the nonprofit Federal Alliance for Safe Homes (FLASH), the country's leading consumer advocate for strengthening homes and safeguarding families from natural and manmade disasters. FLASH was founded in 1998 and brings together more than 100 diverse partners that share a vision of making America a more disaster-resilient nation.
Leslie's experience and expertise span creative, technical, and public policy initiatives from delivery of the award-winning, 4-D "edu-tainment" experience, StormStruck: A Tale of Two Homes® at Epcot® at the Walt Disney World® Resort to the development of Blueprint for Safety®, a landmark education program. In 2016, she developed the award-winning National Hurricane Resilience Initiative - #HurricaneStrong, presented by FEMA, FLASH, NOAA, and The Weather Channel. One of her most recent projects is the creation of No Code. No Confidence. – InspectToProtect.org, a groundbreaking, research-informed public education campaign that drives resilience by increasing transparency regarding building code adoption statuses across the United States.
In 2016, she and her team organized the landmark National Earthquake Conference that inspired worldwide news coverage and $10 million in additional funding for the Earthquake Early Warning research effort.
She promotes resilience through public speaking, testimony, publication of commentary papers, the Road to Resilience blog, and by bringing together disaster safety thought leaders to leverage collaboration on behalf of the cause. Leslie has delivered keynote addresses for diverse audiences including Fortune 500 companies; academic institutions; national associations; and international conventions like the South by Southwest Interactive (SXSWi) in Austin, Texas; and the 2015 Aon Benfield Biennial Hazards Conference in Australia. In 2013, she addressed the United Nations as a panelist on World Habitat Day on the topic, "Resilient Design – To Build or Not to Build?"
She has appeared in thousands of news stories including articles in the Associated Press, Bloomberg News, Chicago Tribune, Los Angeles Times, Miami Herald, USA Today, Washington Post, and more. Her television and radio appearances include AccuWeather, CNN, FOX News, Good Morning America, MSNBC, and The Weather Channel; nationally-syndicated programs such as This New House, Home Again with Bob Vila; and a one-hour, PBS special she co-produced entitled, Blueprint for Safety – Disaster-Resistant Homes. Leslie is proud to be a "Weather Geek" after her 2016 appearance on The Weather Channel show by the same name.
Jorge-Mario Lozano
    Doctoral Student
    Georgia Institute of Technology
    
    Jorge-Mario Lozano is a PhD student working on post-disaster data tools and metrics to improve the disaster management on infrastructure systems. He has a M.Sc. and B.S. from Universidad de Los Andes in Bogotá, Colombia, where he worked on modelling infrastructure networks and optimization of maintenance strategies for road networks requiring decision-making under uncertainty.
Suelen "Cece" Hernandez
    Unmet Recovery Needs Branch Manager
    Tennessee Emergency Management Agency (T.E.M.A.)
    
    Suelen Hernandez (or "CeCe" as many know her) is the Unmet Recovery Needs Branch Manager for the Tennessee Emergency Management Agency (T.E.M.A.). She is a graduate of the University of Maryland University College with a Bachelor of Science in Management. She is currently working on her second Bachelor's degree from Carolina College of Biblical Studies in Biblical Ministries. She is currently a part of several committees, including the State of TN Sheltering Committee, where she is helping to solve disaster-related sheltering crises. She is also a mentor with the TN Achieves Program that assists high school students with increased higher education opportunities. She is an Army Veteran married to a Retired Special Forces Officer. Together they have four children and three grandchildren. Following in their footsteps is their youngest son who is an Infantry Soldier in the U.S. Army as well.
With more than 20 years of experience working with the public CeCe takes great pride in caring for others during the toughest times of their lives. She was the Walk Chair for the Alzheimer's Association in Clarksville Montgomery County for three years and the Ambassador for five years.
She is currently in the process of finalizing the Local Long-Term Recovery Group Planning Guide to:
    
Assist in Pre and Post-Disaster Recovery Planning to develop resilient communities and create a more timely recovery.
    
Guide Communities and their Stakeholders through the process of establishing a Local Long-Term Recovery Group.
    
Mitigate potential hazards by conducting Gap Analysis in order to assess a community's strengths, vulnerable areas and resources.
Through her program CeCe is helping improve access to quality services and eliminating disparities of service. She is streamlining and preventing the duplication of services. Identifying Unmet Needs and determining strategies to meet those needs. She is also helping to educate local jurisdictions on challenges, resources and opportunities available to them.
Jennifer Kline
    Coastal Hazards Specialist
    Georgia Department of Natural Resources Coastal Resources Division
    
    Jennifer Kline is a Coastal Hazards Specialist for the Georgia Department of Natural Resources Coastal Resources Division where she has worked for the last 15 years. She is a Specialist for the Georgia Coastal Management Program, which represents 11 coastal counties. Ms. Kline works closely with local governments in relaying information from federal and other state agencies regarding coastal hazards planning and climate change impacts. She is leading the state and Coastal Georgia in Disaster Recovery and Redevelopment Planning making Georgia the first state to have a completely resilient coast based on FEMA's National Disaster Recovery Framework by the year 2020.
Before joining the Coastal Resources Division, Ms. Kline worked for the Department's Environmental Protection Division as an Industrial Compliance Specialist from 2001 to 2005. This provided the opportunity to oversee activities related to Air Quality, Hazardous Waste, Solid Waste, Water Quality and Water Supply.
With a combined total of over 19 years with the Department, Ms. Kline has made it a priority to foster the mission and goals of DNR as well as ensure that the Public Trust is a consistent priority.
Ms. Kline graduated from Valdosta State University with degrees in Environmental Geography and Geology.
Kevin Smith
    Director
    DHS Center for Faith and Opportunity Initiatives
    
    James "Kevin" Smith became Director of the DHS Center for Faith and Opportunity Initiatives in July 2018 (DHS Center). Mr. Smith is a Certified Emergency Manager who has worked with faith and community based organizations for more than 20 years. Most recently, Mr. Smith served as the State Director for Emergency Disaster Services for The Salvation Army, Florida Division.
In 2001, Mr. Smith served multiple roles for the Salvation Army following the attacks on September 11. In 2004, he supported recovery efforts as the Area Commander for Salvation Army disaster relief in Florida following the unprecedented hurricane landfalls that year. For Feeding America, America's largest network of more than 200 local and regional food banks, he coordinated immediate response efforts for Hurricane Katrina in Biloxi, Mississippi, and then supported their recovery operations for the entire Gulf Coast.
From 2005-2008, Mr. Smith served as the National Disaster Specialist with Feeding America. His primary role was to build resilience and response capacity within food banks and community based organization member agencies.
In 2008, Mr. Smith returned to the Salvation Army where he served as the Florida Area Commander for all Salvation Army disaster response efforts until he left to join the DHS Center. While in Florida, he led the Salvation Army's efforts to support the 2016 Hurricanes Hermine and Matthew and the 2017 Hurricanes Irma and Maria. Outside Florida, he also supported the Salvation Army for the Haiti earthquake response in 2010, and served a leadership role during the South Carolina floods in 2015, and Hurricane Harvey in 2017 in Houston, Texas.
As the Director for the DHS Center for Faith and Opportunity initiatives, Mr. Smith and his team promote developing partnerships between the public, faith and community based organizations, emergency managers and first responders to strengthen the resilience of our nation. This includes increasing faith-based and community engagement in support of the DHS Blue Campaign, the unified voice for the U.S. Department of Homeland Security's (DHS) efforts to combat human trafficking.
In 2015, Mr. Smith completed Harvard University's National Preparedness Leadership Initiative. He received the Distinguished Service Award at the National Hurricane Conference in 2005, and again at the Florida Governor's Hurricane Conference in 2018.
Mary McGuire
    Communications & Digital Media Coordinator
    City of Boca Raton
    
    Mary McGuire is the Communications and Digital Media Coordinator for the City of Boca Raton, FL and serves on Government Social Media's Leadership Council as the SE Regional representative and Education Chair. She manages the content and strategy for the City's main social media accounts on eight platforms and supports 30+ city-wide accounts and City staff with emphasis on improving the social customer experience. (Remember, "they're just caring loudly.")
As an advocate for education and learning, Mary has presented on social media best practices for government agencies and graphic design. Mary's philosophy is to take everything you know and share it, it comes back to you 10X.
Mary holds degrees in both Journalism and Graphic Design and certification in post-crisis leadership. She's a Florida native and mom to 5 girls, so she appreciates her supportive husband every…single…day.
Government social media professionals "do more than just Facebook," we are communicators who provide a vital link between the public and a wide range of agencies - from public governments, first responders and emergency management…to school boards, water & transportation districts and public health. Government social communicators are who the public connects with on blue sky days and relies on during a crisis.
Questions or Connect? On Twitter @marytakesphotos and Linkedin.
Danah Craft
    Executive Director
    Georgia Food Bank Association
    
    Danah Craft is the Executive Director of the Georgia Food Bank Association, which is comprised of 7 regional Feeding America food banks which collectively distribute more than 150 million pounds of food annually through more than 2,000 partner nonprofits with food assistance programs throughout the state. We lead a statewide effort to end hunger in Georgia. Craft raises public awareness about hunger in Georgia, and creates statewide programs and corporate partnerships that raise food and funds for the Association's member food banks. She is responsible for state and federal public policy as well as legislative initiatives that impact the food bank network. In a disaster, GFBA plays a coordinating role to ensure that its members have the resources they need to respond. An experienced nonprofit and community affairs executive, Craft prior positions include the Council on Foundations (Washington, DC), the Southeastern Council of Foundations, as well as SunTrust Bank, BellSouth (now AT&T), the American Cancer Society and the Cystic Fibrosis Foundation. Craft has a BS in Education from the University of Alabama and an MBA (Finance) from Georgia State University.
Alison Hare
    Community Resilience Officer
    Harris County Public Health
    
    Alison Hare is the Community Resilience Officer with the Office of Public Health Preparedness and Response at Harris County Public Health (HCPH). She is working on strengthening community resilience throughout Harris County and connecting local global communities with local disaster preparedness and public health infrastructure. Alison was the Lead for the Community Assessment Task Force during HCPH's response to Hurricane Harvey, and is currently the Operations Section Chief for the HCPH COVID-19 response. Alison has 10 years of experience in disaster preparedness and response locally, nationally, and internationally. She has a Master of International Affairs from Columbia University's School of International and Public Affairs, and over 10 years of experience in international development, and program development and management. Alison received her Bachelor's degree in Government and International Relations from the Universidad Externado de Colombia in Bogota, Colombia where she studied Government and International Affairs, focusing in environmental resilience and sustainability.
Sarah Jackson
    Community Partnerships Manager
    Georgia Emergency Management & Homeland Security
    
    Sarah Jackson is the Community Partnerships Manager at Georgia Emergency Management and Homeland Security Agency (GEMA/HS) and serves as the state liaison to nonprofits across the state who are active in disaster preparedness and recovery. As part of the newly formed Community Recovery Department at GEMA/HS, she is helping to build resilience across the state with a focus on the regions and populations most vulnerable to the impacts of natural disasters.
Sarah has a decade long career in public service and a passion for forming impactful cross-sector partnerships that strengthen communities. She began as the Outreach Coordinator for the UGA Office of Service-Learning running a food recovery and hunger relief program. Following that, she was the Director of Strategic Initiatives at the Georgia Food Bank Association. As part of this role, she acted as the disaster lead for food banks across the state and served on the leadership board of the Georgia Volunteer Organizations Active in Disaster (GAVOAD), ultimately leading to her current role in emergency management.
Sarah earned a Masters of Public Administration with a focus in nonprofit management from the University of Georgia.
Chelsea Sawyer
    Emergency Management Coordinator in Community Outreach
    Chatham County Emergency Management
    
    Chelsea joined CEMA in September 2016. Her primary responsibilities as the Emergency Management Coordinator in Community Outreach include organizing and presenting public awareness campaigns as well as recruiting, training and supervising the Agency's volunteer workforce. In March 2019, Chelsea earned the Basic Georgia Certified Emergency Manager (Ga-CEM) designation and became the fourth member of CEMA to hold the title of Ga-CEM. Throughout her time at CEMA, she has been deployed numerous times and has worked on 4 tropical storms, 4 hurricanes, 5 tornadoes, an ice/snow storm, and a military plane crash. Chelsea has quickly become a subject matter expert in volunteer and donations management, public information, social media and crisis communications.
Prior to joining CEMA, Chelsea was employed by the American Red Cross of Southeast and Coastal Georgia where she was responsible for the recruitment and sustainment of the volunteer program for thirty-seven counties in the southern half of Georgia.
Chelsea is originally from Virginia and attended Virginia Tech before moving to the south with her husband, Seth. Chelsea earned her Masters of Public Administration and Policy and her Bachelor's Degree in Political Science and Sociology. While a full time student, Chelsea spent several years working with, and alongside, many volunteer and non-profit organizations developing their capacity through volunteer involvement. Specifically, Chelsea served as the Director of AWARE, a middle school mentoring program and was the Training Lieutenant and member of the Southwest Virginia Mountain Rescue Group, a state search and rescue team.
Akhil Chavan
    Research Scientist
    Georgia Institute of Technology
    
    Akhil Chavan is a Research Scientist working at the intersection of climate science and advanced computing, specifically on projects related to smart sea level sensors and coastal inundation mapping. He received his M.Sc. and B.S. from the Georgia Tech School of Mechanical Engineering.
Eric Maloney
    Professor, Department of Atmospheric Science
    Colorado State University
    
    Prof. Eric Maloney earned a Ph.D in the Department of Atmospheric Sciences at the University of Washington in 2000. He then studied under a NOAA Climate and Global Change postdoctoral fellowship at the National Center for Atmospheric Research before joining the faculty of the College of Oceanic and Atmospheric Sciences at Oregon State University in 2002 as an Assistant Professor. Prof. Maloney joined the faculty of the Department of Atmospheric Science at Colorado State University in 2008, where he is now a Professor and Associate Department Head.
Over 120 publications and book chapters in the peer reviewed literature have been contributed by Prof. Maloney during his career. These publications cover various topics of tropical meteorology including observations, modeling, and theoretical studies of tropical precipitation and tropical cyclones, including a large body of literature on the Madden-Julian oscillation (MJO). Prof. Maloney also has other research contributions on ocean-atmosphere interactions, regional climate change over North America, interactions between the tropics and midlatitudes, and El Niño-Southern Oscillation, among other topics.
Prof. Maloney was editor of Journal of Climate from 2011-2014. He is currently a co-chair of the NOAA MAPP Model Diagnostics Task Force and former chair of the World Meteorological Organization's MJO Task Force. In 2016, Prof. Maloney was awarded the American Geophysical Union's Ascent Award. He is involved in various other national and international programs, and has participated in and helped plan several international field programs over the last decade, including the OTREC field campaign based in Costa Rica in Fall of 2019.
Brooke Powell
    Emergency Services Chief Administrative Officer
    Bay County Board of County Commissioners
    
    Ms. Powell has over 20 years' experience in training and safety. Ms. Powell began her career as a Public and Government Relations Representative at BaySolutions in Panama City, FL while attending Florida State University, where she obtained her BS in Communication. Ms. Powell continued her education at FSU and received her Masters in Communication.
Ms. Powell continued her career at Progress Energy, a Fortune 125 company. She was Office Manager and Staff Safety Coordinator at Gator Power, a steam plant on the campus of the University of Florida. She was actively involved in community and student outreach with the Gainesville Chamber and University Affairs. She also served as the Regional Safety Representative for the multi-state corporation.
Ms. Powell returned home to Panama City in 2006. She entered the Public Sector as Training and Development Coordinator for the Bay County Board of County Commissioners. She has developed and implemented numerous programs to further the education and careers of County employees. Ms. Powell also worked in Risk Management where she was the administrator of the Wellness Program and coordinated the County Safety Committee.
Ms. Powell has been in Emergency Services for over eight years. Her solid background in community relations, training, and safety makes her a perfect fit for this department. Ms. Powell is a nationally-certified Public Information Officer. She enjoys presenting to civic groups, private organizations, and school groups. It is critical that our citizens are prepared for any emergency, whether they are nine or ninety!
Ms. Powell sits on numerous committees including the Bay County Fire Services Safety Committee, Firefighters Against the Cancer Epidemic Team, Local Emergency Planning Council, the Regional Domestic Security Task Force, Gulf Coast State College Fire Sciences Advisory Councils, Girls Inc., and the School Advisory Committee at Deane Bozeman Elementary.
Ms. Powell manages the social media platforms for Bay County Emergency Services. She ensures Emergency Services staff are regularly showcased for their talents and contributions to our community.
Ms. Powell served as one of the lead PIOs for the Hurricane Michael response in Bay County, FL.
Ms. Powell is married (Jerry) with two small children, Caleb and McKenna Rose. She also has two dogs, Zeke and Scooby, a cat, Cleocatra, and a Bearded Dragon, Dexter.
Jennifer Gardner
    Senior Program Officer Disaster Response & Risk Reduction
    International Fund for Animal Welfare (IFAW)
    
    Jennifer Gardner is the Senior Program Officer for the Disaster Response & Risk Reduction program at the International Fund for Animal Welfare (IFAW). Jennifer deploys to disasters around the world such as Typhoon Haiyan in the Philippines in 2013, the Nepal Earthquake in 2015, and most recently Hurricane Dorian in the Bahamas last year. In the United States, she supports field rescue and emergency shelters during events like Hurricane Florence in North Carolina and the Camp Fire in California. When not working in active disasters, Jennifer works to build capacity with local organizations in disaster prone regions through trainings in Disaster Management and Field Operations. She also works with government agencies to develop plans for managing animals in disasters and to implement community risk mitigation projects.
Beth Gammie
    Director of Field Services
    RedRover
    
    Beth Gammie is the Director of Field Services for RedRover, a national animal welfare organization headquartered in Sacramento, California. In this role, Beth leads the RedRover Responders program which provides emergency animal sheltering in natural disasters and large-scale cruelty seizures throughout the United States and Canada. Prior to this position, she was a volunteer with RedRover and other animal welfare groups.
Diana Thomas
    Meteorologist/Planner
    North Carolina Emergency Management
    
    Diana Thomas is a graduate of North Carolina State University where she received her Bachelor of Science Degree in Meteorology. She continued her education at the State University of New York at Albany where she received at Masters in Atmospheric Science studying hurricanes. After graduation she worked in the wind and air quality industry before her employment at North Carolina Emergency Management.
Diana has been with NCEM since June 2017 as a meteorologist/planner. In November of 2017 she deployed for 21 days as Plans Chief to Puerto Rico to assist in the response to Hurricanes Irma and Maria that affected the region. Additionally, in June of 2018 she deployed for 30 days as Situation Unit Lead to Hawaii to assist in the response efforts to the Kilauea eruption on the Island of Hawaii that was declared the most destructive eruption in recorded history. During her time at NCEM she has assisted in many activations providing meteorological support – including Hurricanes Florence, Dorian and many winter weather events.
Kim Kadesch
    Office of National Capital Region Coordination
    Federal Emergency Management Agency
    
    Mr. Kim R. Kadesch was appointed as the Director of the Office of National Capital Region Coordination on 12 August 2013. Prior to this appointment, he served for four years as the Executive Officer in the Office of the Associate Administrator for Response and Recovery at FEMA. Mr. Kadesch joined FEMA in 2008 as a member of the Federal Coordinating Officer cadre, assigned to FEMA Region III and has deployed to disasters including flooding in the Northeast and the Midwest, Hurricane Gustav, the 2009 Kentucky ice storm, Hurricane Irene, the east coast earthquake, and most recently Superstorm Sandy.
Prior to joining FEMA, he was on active duty for over thirty years in the United States Army, serving ten years as a Colonel in numerous senior command and staff positions. His Army career consisted of operational assignments in Infantry and Special Operations units where he participated in operations from Urgent Fury to the Global War on Terrorism. That experience included service as a Defense Coordinating Officer in the Pacific theater and as the Operations Officer for the US Pacific Command's Joint Task Force for Homeland Defense. He commanded units from Company to Brigade level.
Kim earned his Bachelor's Degree from the United States Military Academy at West Point. He is a graduate of the US Army War College and holds a Master's Degree in Public Administration from Shippensburg University. His military awards include the Distinguished Service Medal. He and his family reside in Loudoun County, Virginia.
Ángel Cabrera
    President, Georgia Tech
    
    On Sept. 1, 2019, Ángel Cabrera became the 12th president of the Georgia Institute of Technology. Cabrera came to Georgia Tech after serving for seven years as president of George Mason University (GMU) in Fairfax, Virginia.
A top-10 public research university in the U.S., Georgia Tech has outstanding programs in business, computing, design, engineering, liberal arts, and the sciences. With 35,000 students and 167,000 living alumni who work in business, industry, and government throughout the world, Georgia Tech has become internationally recognized for the quality of its educational and research programs.
George Mason is the largest and fastest-growing public university in Virginia. Under his leadership, the university accounted for more than half of all enrollment growth in Virginia, increased student outcomes, and joined the top tier of research universities in the Carnegie Classification. The university established partnerships to expand online programs and international recruitment and built several new facilities. Philanthropic contributions more than doubled. In 2018, it was named by Forbes as one of America's best midsize employers.
From 2004 to 2012, Cabrera served as president at Thunderbird School of Global Management, now part of Arizona State University. Prior to that he was dean of IE Business School in Madrid. As a business educator, Cabrera has played a key role in advancing professional ethics, internationalization, and corporate social responsibility. As a senior advisor to the United Nations Global Compact, in 2007 he was the lead author of the "Principles for Responsible Management Education," now adopted by more than 700 schools around the world.
Cabrera's research has been published in leading academic journals. He has been quoted by leading global media, including The Economist, BBC, CNN, CNBC, El País, Forbes, The International Herald Tribune, and The New York Times. His op-eds have been published by The Washington Post and the international press, and he has appeared on NPR programs and PBS NewsHour.
He's been named a "Young Global Leader" by the World Economic Forum, a "Star of Europe" by Businessweek, "Henry Crown Fellow" by the Aspen Institute, and "Great Immigrant" by the Carnegie Corporation of New York. He has received honorary degrees from Miami Dade College and Universidad Politécnica of Madrid.
Cabrera serves on the boards of the Atlanta Committee for Progress, the National Geographic Society, the Bankinter Foundation for Innovation, and Inovio, a publicly traded biotech company. For most of the past decade, he has served on the Georgia Tech Advisory Board, including a stint as its chair.
Cabrera earned his M.S. and Ph.D. in cognitive psychology from Georgia Tech, which he attended as a Fulbright Scholar. He also holds a telecommunications engineering degree (B.S. and M.S. in computer and electrical engineering) from Universidad Politécnica de Madrid.
He is married to management scholar and Georgia Tech classmate Elizabeth. Their son Alex is a recent Georgia Tech graduate and currently a Ph.D. student at Carnegie Mellon University. Their daughter Emilia is a rising junior at Harvard University. Cabrera is the first native of Spain to serve as president of an American university.
Register for the Virtual Conference
Interested in learning more about hurricane preparedness during a pandemic?